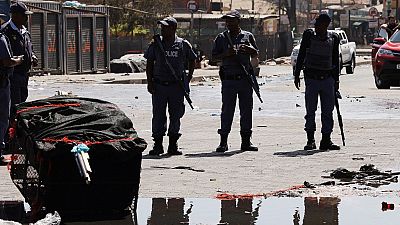 September 10: Mozambique blasts SA xenophobia
Mozambican president Filipe Nyusi on Tuesday commented on xenophobic incidents in neighbouring South Africa, issuing a stern condemnation of the acts.
The privately-owned STV Noticias reported the president as saying over 500 Mozambicans lost their homes due to the violence.
He also said the government had activated processes to repatriate affected nationals. Mozambique becomes the second African nation to do so.
Nigeria, who have been most vocal in the wake of the violence in Johannesburg and other suburbs said over 600 of its citizens were ready to be airlifted back home.
Meanwhile South African ministers in the security cluster met on Tuesday and made stern pronouncements on clamping down on the issue of illegal migration.
"With regards to hiring of undocumented foreign nationals, we will clamp down on private business owners who do not abide by the labour and immigration laws. Home Affairs, Police Service and department of labour will intensify inspections," the Justice, Crime Prevention and Security Cluster said. Continue reading…